Penta Band Booster 10
---
Key Features:
Intelligent Plug & Play cell phone signal Booster Support 2/3/4/5G Signal and Data. Support multiple users and devices on all carriers

---
The main body of the enhancer consists of a 16.9m long low energy transport line, a 180m long enhancer main ring, and a 48.5m long high energy transport line, distributed in a rectangular tunnel with a cross-section of 4m × 3m. The distance from the beam center to the inner wall is 1.5m, and the height is 1.3m. The injector of the storage ring composed of a linear accelerator, an intensifier, and a high and low energy beam transport line can meet both single and multiple beam modes of operation, and can achieve constant current (Top up) injection into the storage ring.
In addition to the booster tunnel, other auxiliary buildings include the high-frequency technology hall, the main power supply hall, the auxiliary power supply hall, and the substation, which are distributed in the internal space enclosed by the main ring tunnel of the booster.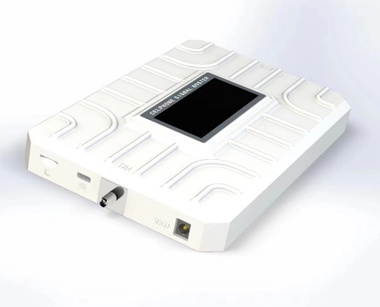 From a technical perspective, enhancers can be divided into magnet systems, magnet power supply systems, high-frequency acceleration systems, vacuum systems, mechanical support systems, beam diagnostic systems, injection and extraction systems, and central control systems. In order to ensure the normal operation of various system equipment of the booster and ensure personal safety, utilities such as cooling water, power distribution, ventilation, constant temperature, gas, and safety protection systems are also provided.